Attractions Historic Places Art & Antiques

Wethersfield Garden
214 Pugsley Hill Road
Amenia, NY 12501-5032
info@hlfoundation.org
Wethersfield photo album
Wethersfield was the country estate of Chauncey Devereux Stillman (1907-1989). It was left to Wethersfield Foundation, a not for profit organized by Mr. Stillman in 1938. After Mr. Stillman's death in 1989, Wethersfield was opened to the public.
Wethersfield occupies 1,200 acres in and consists of Wethersfield Main House, Gardens, Carriage House, and Farm. The House and Gardens are situated at an elevation of 1,200 ft, which provides panoramic views of the Catskills to the west and the Berkshires to the north.
The house and gardens are open to the public. See their website for schedules and admission. website

Artisan's Park Overlook
Route 44, Amenia
Overlook on DeLaVergne Hill overlooks Silo Ridge Field Club and offers a of sweeping vista of the Harlem Valley.
The park is a joint project of the Discovery Land Company and Stoneleaf Partners, owners and developers of Silo Ridge.

The Harlem Valley Rail Trail
Harlem Valley Rail Trail Association
PO Box 356
Millerton, New York 12546
Tel: 518-789-9591 hvrta@fairpoint.net
website
The trail currently has over 15 miles of paved trail in two sections: Wassaik to Millerton and Undermointain road to Copake. Falls It is actively used by thousands of walkers and bikers. Another 13 miles of abandoned rail bed are in different development stages, and most of another 18 miles have been acquired to take the Trail north into the Village of Chatham.

The Amenia Farmers Market
A year round weekly farmers' market
website
May - Oct on Fridays 3-7:30 PM, (outdoors)
Amenia Town Hall lower parking lot.
Nov - Apr on 1st, 3rd and 5th Saturdays, 10 AM-2PM (indoors)
Amenia Town Hall
The Amenia Farmers Market, Inc. is a NY not-for-profit corporation. Its mission is to feed and engage the NE Dutchess County, NY and NW Litchfield County, CT community by supporting local farms and businesses and fostering a sustainable food system.

Cascade Mountain Winery amd Restaurant
835 Cascade Mountain Road
Amenia, NY 12501
website
Cascade Mountain was founded in the spring of 1972 by Bill Wetmore. Bill along with his wife Margaret planted the vineyard in 1972, built the winery in 1977 and opened the restaurant in 1985.
Cascade Mountain features a full line of award-winning table wines which can be tasted at the winery tasting bar or enjoyed in the restaurant. Customers come from all over the world to enjoy a few pleasant hours on a lovely Berkshire foothill sampling the wines, and enjoying a meal along with other savories from around the Hudson Valley and the Berkshires.

Troutbeck
515 leedsville rd
Amenia, NY 12501
845-789-1555
website
Troutbeck was settled by the Benton family who built the manor in 1765. Myron Benton, born there in 1834 was a nature lover and made Troutbeck a center for writers including John Burroughs, Henry David Thoreau and Ralph Waldo Emerson. Joel Spingarn, founder of Harcourt Brace & Company, and his wife Amy took over the property in 1904. In 1917 the home burned down and was rebuilt.
Starting in 2007 the properly was used briefly as an inn and in 2017 It was bought by Anthony Champalimaud, an artist, and hotelier. He restored, furnished and reopened the inn in the same year. See website for room and meal reservations.
.
Elk Ravine Farm
Route 83
Amenia, NY 12501
914-262-4737
website
Elk Ravine Farm is an environmentally conscience, organically run family owned and operated farm in Amenia, NY. Located on over 90 picturesque acres of pastures, meadows, woodlands, wetlands with ponds and streams.
The farm offers private tours that enable you to "experience" a farm in the country, visit and interact with the farm animals and learn about life on the farm in a casual, relaxed atmosphere. Tours are customized and are suitable for all ages and abilities, small groups, families and friends. Tours go at your pace, no worries about be rushed along or having to follow a strict itinerary. Each experience is truly unique.

Silo Ridge Field Club
5021 Route 44
Amenia, New York 12501 (Entrance is on Rt 22)
website A Hudson Valley Gem
Silo Ridge Field Club is a private, 1,200 acre community. The club centers around the Silo Ridge golf course which has been exquisitely redesigned by Tom Fazio and offers dramatic views, challenging terrain, and lush landscaping.
Among the community's amenities are a 30,000 sq. Ft. lodge with a spa and fitness center, pools, movie theater, bar and grill, and a dining room specializing in farm-to-table cuisine.. Also, a lakeside pavilion, a family-activity barn with arcade games and a bowling alley and an Olympic-caliber equestrian complex.
Membership is reserved for property owners. Homes range from spacious condos and townhouses to a variety of single-family homes.

Tamarack Preserve Ltd
Turkey Hollow Road
Amenia, NY 12501
845-373-7084
website
Tamarack Preserve opened in 1991 as a non-proprietary hunting and fishing membership club. The Club leases lands for members to pursue upland birds, trout, bass, ducks, deer, turkey and geese. One of the primary reasons for the forming of Tamarack was to provide a vehicle to allow the lands to remain undeveloped and further the agrarian and sporting use of the property. The Club also offers a challenging sporting clays course, shooting and fishing instruction, an attractive clubhouse restaurant and rustic lakeside fishing lodge for weekend dining, entertainment and social events.

Four Brothers Drive-in Theater
4957 New York 22
Amenia, NY 12501
Phone : 845-373-8178
website
Four Brothers Drive-in is open from May thru October and plays a double feature seven days a week.
Refreshments from the parent restaurant ranges from burgers to cocktails. Food is delivered to your car or may walk up to the shack and order in person.
The theatre was constructed and opened 2013. Amenia's previous drive-in accomodated only 52 cars and operated from 1965 to 1983.

Beekman Park
5270 US-44
Amenia, NY 12501
Beekman Park is a small local park. In the 1920s and 1930s manmade Lake Amenia was a popular tourist attraction. In 1955 Hurricane Diane destroyed the lake's dam and it became a NY designated wetland. The park is still popular for sports and picnics, and residents can fish at the town's Wassaic Creek, for which Wassaic Park is named after.

Indian Rock Schoolhouse
Mygatt Road
Amenia, NY 12501
website
On the National Register of Historic Places
The school was built around 1850, possibly slightly earlier. A decade before New York issued standard plans for a rural one-room schoolhouse with separate entrances for boys and girls to a single open room inside. Children learned their ABCs there until 1927 when all the "common schools" of the area were centralized in the towns of Amenia and Millerton.
Amenia built 12 such schools around the town. The one on Mygatt Road acquired the name "Indian Rock" from a nearby lookout supposedly used by the area's Native American tribes.

Wassaic
Wassaic is a hamlet in Amenia about 3.5 miles South.
The earliest Europeans settled in 1703 . By the 1770s Wassaic was processing Ancram pig iron into steel. In 1861, Gail Borden opened a factory for producing a condensed milk that would not need refrigeration. Bordens supplied milk for the Union troops during the Civil War. Maxon Mills was founded in 1899 and in 1953 built the grain elevator now owned by the Wassic Project.

The Wassaic Project
37 Furnace Bank Road
Wassaic, NY 12592
wassaicproject.org
The Wassaic Project programs music, art, dance and film at a level of excellence seldom available as such an intimate experience. The buildings that the project occupies, a converted grain elevator turned exhibition space, and an auction barn turned studio and workshop, are unique and historic.
In the 9 years the Wassaic Project has been operating their annual summer festival attendance has grown from 500 to 4,000. They also hold 3 or more exhibitions per year in over 8,000 square feet of gallery space.
Check their website for details.

The World Peace Sanctuary
26 Benton Road
Wassaic, NY
845.877.6093
website
The World Peace Sanctuary is part of the large global organization affiliated with The Peace Pole Project which was founded in 1975 Masahisa Goi in Japan. A Peace Pole is a handmade monument that displays Goi's prayer on each side, usually in several languages.
The Peace Path is slated and winding Path lined with Peace Poles on both sides, representing each of the 192 U.N. member nations in the world.
The Sanctuary is open year round -- Monday through Friday from 9 am - 5 pm.
Visitors are welcome to visit the Sanctuary to enjoy the various peace monuments and points of interest.
School Field Trips and Nature Walks can be scheduled upon request. Please contact us if you are interesting in having The World Peace Prayer Society host an event at the Sanctuary

Nearby:

Sharon Playhouse
49 Amenia Road,
Sharon,CT 06069
About 5 miles East on Route 343.
Administration: 860-364-7469
website
The Sharon Playhouse is a regional, non-profit theater producing high-quality performances with Broadway caliber actors as well as talented local community members.
The Sharon Childrenís Theatre program is designed for students from ages 7 to 13, to identify, strengthen and enhance each studentís performance skills, self-esteem and self-expression. Students receive training in dance and choreography, improvisation, acting, staging and vocal work.
Check the website for our announcement of exciting concerts, cabarets, play readings, speakers and more throughout the season!

Trevor Zoo at Millbrook School
l282 Millbrook School Road
Millbrook, NY 12545
The Zoo is about 5 miles West of Amenia.
(845) 677-3704
website
Arriving at Millbrook School in 1936, Frank Trevor became the school's first biology teacher. Along with a number of enthusiastic students, Trevor started Millbrook's zoo that year. From its humble beginnings, the zoo and it's collection of animals has grown over the years and so has student involvement. Today it accommodates more than 180 exotic and indigenous animals, including eight endangered species, within facilities that extend over six acres.
The zoo is open to the public. There is a reasonable fee.

Cary Institute of Ecosystem Studies
2801 Sharon Turnpike
Millbrook, New York 12545
The Institute is about 10 miles West of Amenia.
website
Founded in 1983, the Cary Institute of Ecosystem Studies is one of the world's leading independent environmental research organizations
Situated on nearly 2,000 acres the Cary Institute offers visitors a range of recreational and learning experiences. They welcome visitors to several public attractions.
The campus has four hiking trails, open to the public. They are all leisurely hikes that are suitable for most. Consult their Trail Map to learn the location of our interpretive kiosks. Hiking trails are closed from November 1 to March 31
Visitors can use the Institute library during business hours (M-F, 8:30 a.m. to 4:30 p.m.).

Rudd Pond
59 Rudd Pond Road
Millerton, NY 12546
About 11 miles North of Amenia.
website
Campers or day visitors to the Rudd Pond area can participate in a wide variety of activities including swimming, picnicking, hiking, and biking. Families and individuals alike will enjoy boating on the scenic 64 acre pond. Motorized boating is not permitted, however, rowboats and canoes are available for rental from the park.
Rudd Pond has 15 tent sites and 26 tent platform sites, each providing campers with grand views of the ridge, pond, and nearby countryside. Each campsite has a picnic table and a camp fire ring and grill. Comfort stations and a hot water shower house are conveniently located in the campground.
10 miles north

Dover Stone Church
3128 NY-22
Dover Plains, NY 12522
Dover Plains is about 10 miles South of Amenia
website
The "Stone Church" is an ancient cavern on the Stone Church Brook in Dover Plains hewn by time in the formation similar to a church's cathedral stained glass window.
According to local legend, the site was a refuge for Pequot Sachem Sassacus and his warriors as they fled from the English Army in the 1600s.
In the 1800 and early 1900s, the Stone Church was a popular local attraction for New York City dwellers to visit and enjoy the recuperative fresh air and beauty of upstate New York.

Dutch's Spirits at
Harvest Homestead Farm
98 Ryan Road
Pine Plains, New York 12567
Pine Plains is about 15 miles North West of Amenia.
dutchsspirits.com
In the later years of Prohibition, famous mobster Dean Schultz financed a massive underground distilling operation. Comprised of interconnected secret passageways, false chimneys, and bunkers, the operation produced thousands of gallons of moonshine in its heyday.
Federal agents raided the site on October 10, 1932 and discovered the massive illegal liquor operation via a tunnel entrance. .
The site has been added to the State and National Register of Historic places. Dutch's Spirits is now a legal distillery built in the footprint of the original bunkhouse site, and portions of the tunnels and bunkers remain available for viewing.
17 miles North West

Copake Iron Works Historic District
253 NY-344
Copake Falls, NY 12517
Copake is about 20 miles North of Amenia.
friendsoftsp.org
A national historic district including the remaining structures of the Copake Iron Works, an iron extraction and production operation established in the mid-19th century. It includes the remains of a charcoal blast furnace (ca. 1872), frame office and attached brick powder storage building, brick engine house and pattern shop, four frame workers houses, and a substantial Greek Revival dwelling. Also included in the district is Church of St. John in the Wilderness.
It was listed on the National Register of Historic Places in 2007.[1]
Restoration of the site has been undertaken by Friends of Taconic State Park.
22 miles north

Bash Bish Falls
Falls Road,
Mt. Washington, MA 01258
The Falls are about 25 miles North of Amenia.
Bash Bish Falls is literally located on the state line of NY and MA in Mt. Washington, MA. The falls are an all-star attraction guaranteed to satisfy. The falls plummet through a series of dramatic gorges before finally cascading about 80 feet into sparkling pools of water.
At the top of the falls, a view extends into New York State's Taconic State Park but be careful people have been injured or died here from slips while rock climbing. Steel cables have been added to various walkways to lessen the dangers.
Mass.gov newenglandwaterfalls.com berkshirehiking.com.




Wethwesfield Garden


Wethwesfield Garden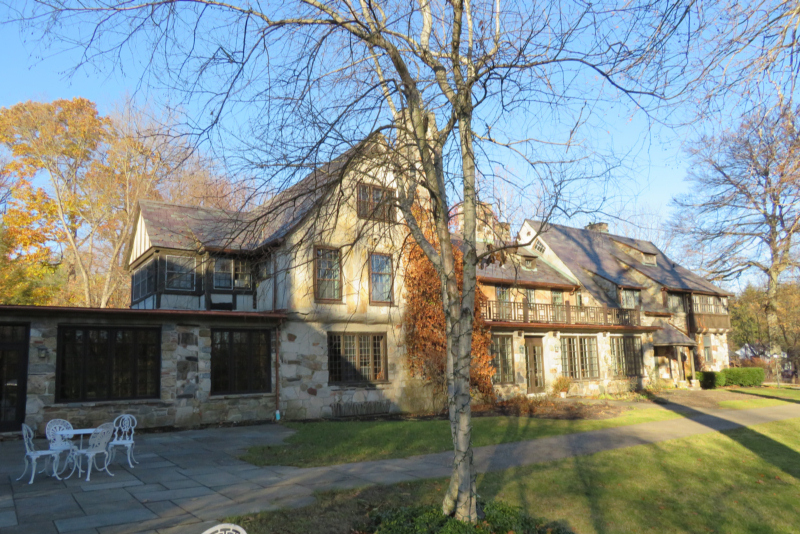 Troutbeck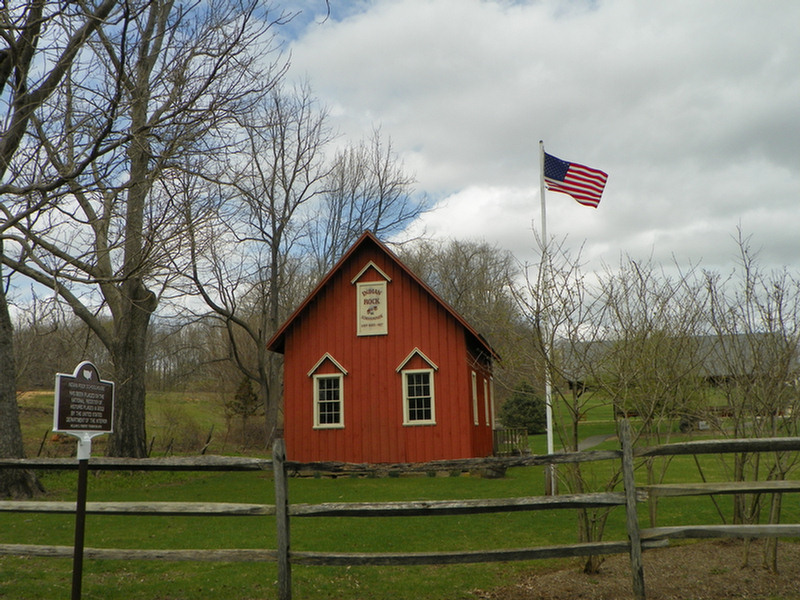 Indian Rock School House


Artisan's Park Overlook


Silo Ridge Golf Course


Harlem Valley Rail Trail


The Wassaic Project


The Wassaic Project


The Wassaic Project


Crown Maple at Madava Farms


Rudd Pond


Copake Iron Works


Copake Iron Works


Copake Iron Works


Bash Bish Falls